If you thought "dressing up" a CV was only done by unscrupulous people trying to blag their way into a job, think again.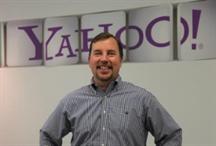 Scott Thomson, the Yahoo CEO, who only got the top job in January this year, had to resign over the weekend after it emerged that he claimed to have earned a computer sciences degree that only started being awarded four years after he had graduated from university. CEO's are meant to have foresight in order to steer companies, but this seems to have been a little too much foresight.
It shows that you will at some point be caught out when you start claiming things on your CV that are not true. In this internet age, where everything and anything is connected, fibs can be exposed pretty quickly by typing in a few keywords in a search engine.
It really shows that you not only need to create an honest CV, but also that you need to manage your on-line presence. Someone will have probably found out from Scott Thomson's old university's website that the degree didn't exist until four years after he graduated. So check your facts and make sure your dates stack up on your CV.
Recruiters often have a sixth sense when it comes to unearthing lies on CVs. They see so many CVs and interview that many candidates that they will have developed a nose for things that might be not completely the truth and will hone in that during an interview.
Why blow your chances of getting a great new job by adding things that are irrelevant to your achievements? Scott Thomson would most likely have earned the top job at Yahoo anyway without a computer sciences degree, based on his achievements in business until then. Recruiters probably approached him for the Yahoo job based on what he had achieved so far, so a computer sciences degree was probably not that relevant.
So, moral of the story: Don't lie!